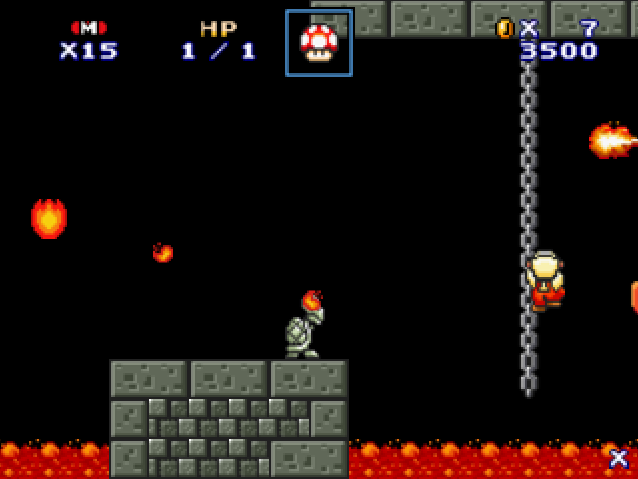 Bowser's Castle V - Rooms of Punishment
close
By Shadomatrix
The fifth level of the Bowser's Castle series and this one actually has a name. You must travel through four rooms bowser created after you shut down his factory, as punishment for saving the toads. My last level got rated poorly by a user (won't say his name) for being "too hard", so I came up with an idea. Make an even harder level. This is the most difficult level so far, since you only get 1 HP point instead of the usual 5. Rate fairly on this level, since it took a while to make. If this level is incomplete or if there are major problems, let me know and I will fix it and reupload. The next level, Bowser's Castle VI, will be the last level in the series and will feature the final boss, Bowser. It'll be released when it's done. Update: removed the checkpoint at the end of the water section since it doesn't even work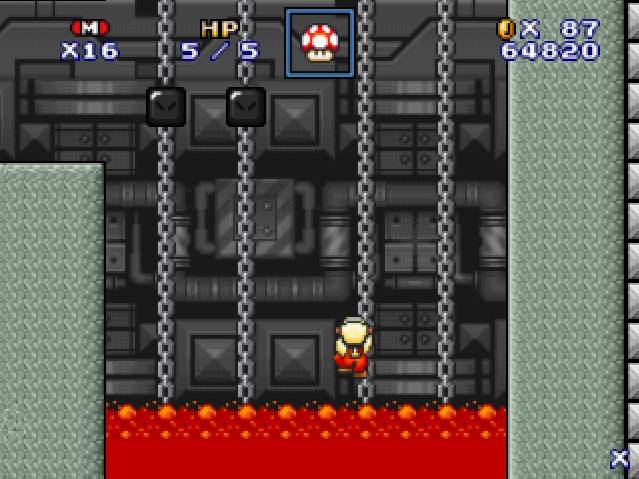 Bowser's Castle IV
close
By Shadomatrix
The fourth part of the Bowser's Castle series explores Bowser's hidden factory, where he makes all his bullets, burners, and lava bars, as well as how he turns toads into bricks. Your mission is to shut down the factory. This level is about as hard as the last one, except this time, there isn't much enemy spam. Some of the challenges in this level are very frustrating. Such as the chain climb towards the beginning of the level. The enemy spam (which was a problem with my first three levels) is saved at the end, in a boss battle. Since a large portion of the level is autoscroll challenges, I decided to leave out some of the scenery.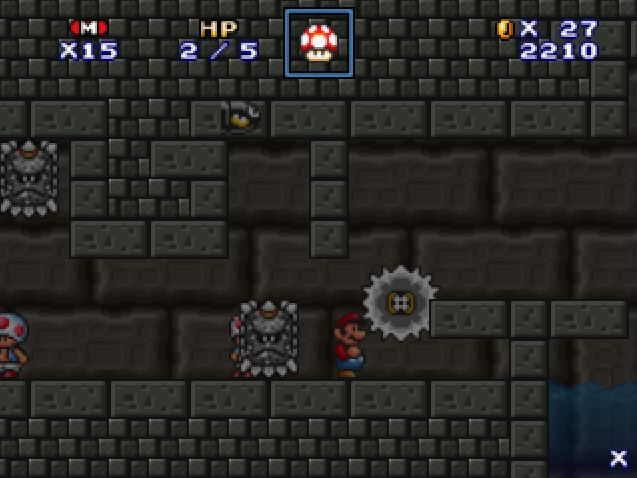 Bowser's Castle III
close
By Shadomatrix
Part 3 of the Bowser's Castle series is the biggest one yet. After getting past the warmup hallways, your fire flower is suddenly missing. Bowser stole it, and the only way to get it back is to find a lava cave below the castle. Of course, you'll have to go through his prison and torture chamber first, and it's not a fun place to be. It's dark and filled with imprisoned toads. Remember, Bowser wants to turn them into bricks, so plumbers can break them. This level is harder than I thought it would be at first, but stamina mode makes these extreme levels easy to play. Also, I'm surprised my last level (Bowser's Castle II) even got rated as high as it did. I was expecting it to average in the 60s or 70s. Yes, I will take any ratings, not just the ones above 70. If my level is somehow incomplete (and I've tested it), then rate 1, write it in your review, and I will fix the problem and republish.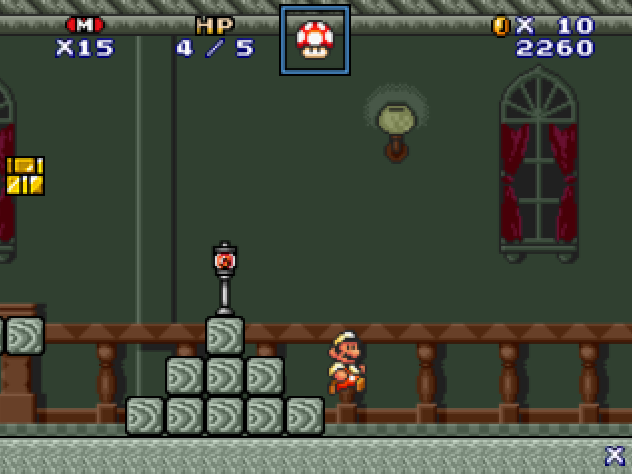 Bowser's Castle II
close
By Shadomatrix
Part two of the Bowser's Castle series. We enter the hallways which seem to be different, as if Bowser decided to renovate his castle and remove a lot of the lava and thwomps (which you'll see in the next level). Bowser knew Mario would come after him for turning everyone into bricks, so he setup some defenses in his hallways, which were redesigned to make his castle more suitable for his princess. This level is much bigger than the first one and can take a while, but it's playable and free of glitches and warp pipes. It took me a while to make but I finally did it. By the way, any custom music used in my levels can be found on http://smfcustommusicdatabase.weebly.com/.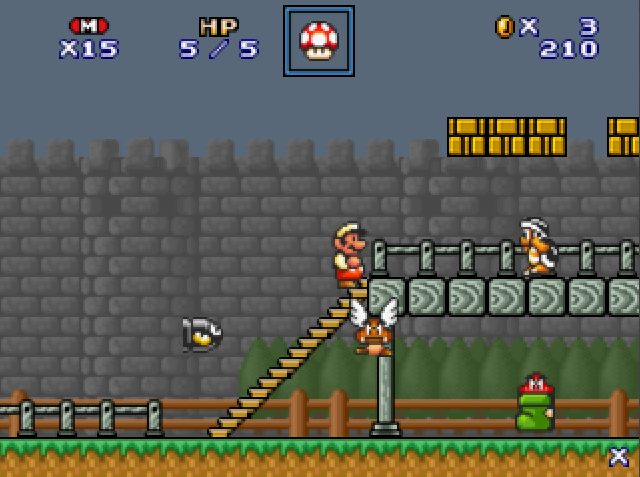 Bowser's Castle I
close
By Shadomatrix
The start of a six part level series exploring more of Bowser's Castle than just lava pits and thwomps. Part one features the outside of the castle. Inspired by the early Castlevania games, Mario must explore all of Bowser's Castle and defeat the koopa king before he turns everyone in the world into breakable bricks. This is my first level that I've actually cared about enough to publish. There will be more of this soon, just much longer and bigger levels.