FEATURED
Bowser's Old Tower
close
By IggyHopxD
This was originally going to be published as my 15th bday special on the 19th of October of 2019 (Since that was the day of my birthday) or at least less than a week later, but unfortunately I didn't get the time to publish it in that time because of life issues (As always :P), so I'm publishing it now as a filler. Alright. So this level was made in the awesome Ultimate Edition because it is, in my opinion, the second best SMF2 hack after SMF3, which IS an SMF2 hack despite being much more advanced, in case you forgot it was. So going back to the level, I also decided to go for a "Puzzle/Challenge rooms" kind of level, because I didn't want to go for an ultra complicated kaizo level with slightly less focus on design like the one Black And White 2 will be, but I still didn't want to make an easy level with generic challenges but cool visuals. I decided to go for the intermediate, AKA, a level with a not very common but still good looking theme mix (Night background + Ghost House/Dark Castle tiling), and challenges that are not too hard but are still not the generic easy-peasy stuff. Most of the puzzles will be object back-tracking and strategic jump challenges, and as well as most puzzle/challenge levels do, yep, this one uses room resets to be able to reload the room in case you mess up. In the case of the first room, you can reset it by re-entering the pipe you come out of when you come in for the first time. In the second room, there is a door which is put in an exact place so that you can enter it and restart the area in case you mess up the jump while being big and become small again. And in the third one, just as with the first one, you just re-enter the pipe you enter it with the first time you get into that room. Now, for the level's storyline. Mario found a strange building in the middle of a dark and strange island he was exploring, and upon entering, to his surprise, he found out it was actually the abandoned ruins of an extremely old tower that his arch nemesis Bowser made. Inside, there are a bunch of puzzles that were originally going to be in this tower, but didn't look as good as they could because of the mark of time it left on it, along with a lot of lost creatures that got trapped inside this old architecture piece after King Koopa himself left. Will Mario be able to beat all of Bowser's challenges and find the green orb that he left inside somewhere? So, I hope you enjoy this level, and of course, feel free to give me your opinion about it.
Mario goes to Mac Coppi's
close
Let's go to a restaurant! ...and to a gym :P (this level is medium difficulty only because my browser's ui is broken and i can't choose easy)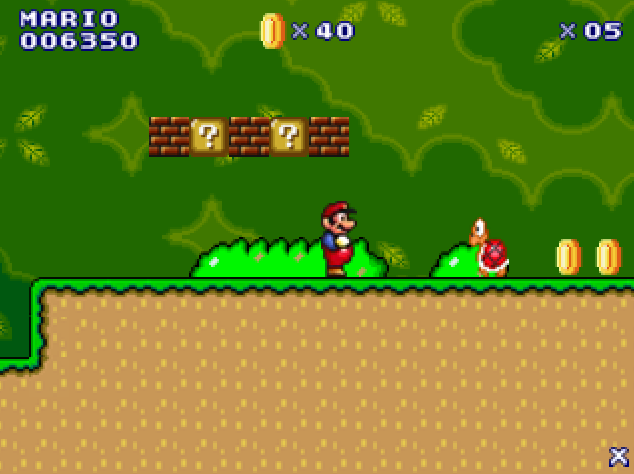 𝐑𝐑𝐈 𝐈𝐈-𝐈𝐈𝐈 - Cryo Rink
close
By Triplebarrel
Add me as a friend if you haven't to get notifications for new levels of mine! 𝐑𝐑𝐈 𝐈𝐈-𝐈𝐈𝐈 - Cryo Rink After exploring the garden, Mario finds himself in the sky shortly after he strolled through 𝐈𝐈-𝐈𝐈. Time to create: 1 hour and 38 minutes.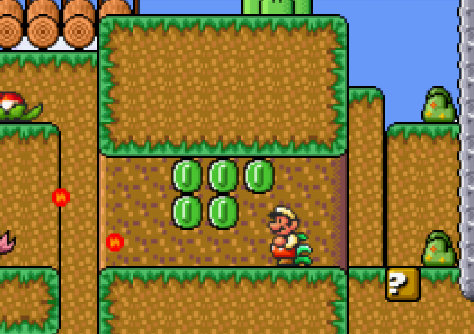 Minecraft
close
By SamirPlayz
For some reason. Mario has been stuck in the game, known as Minecraft. He was been waiting for 5 days for the orb that sent him there in the first place. It's right now, sit on the rock for Mario to touch it. But just on that same day, King Koopa located Mario and sent his minions after him. Will Mario escape the wrath of Bowser and escape Minecraft, or will he be stuck in the Game ,F O R E V E R.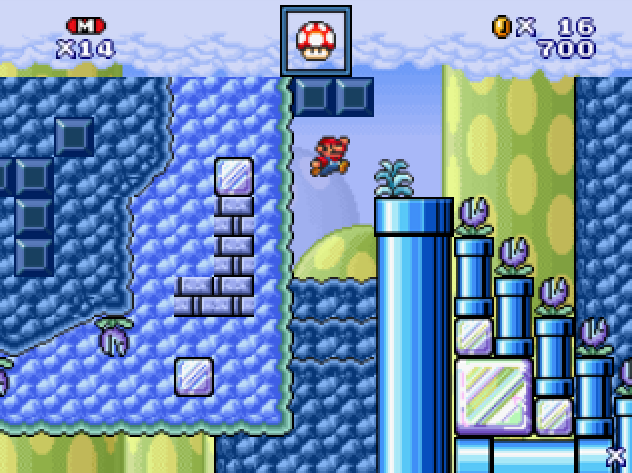 𝐑𝐑𝐈 𝐈𝐈-𝐈𝐈 - Cryo Garden
close
By Triplebarrel
Add me as a friend if you haven't to get notifications for new levels of mine! 𝐑𝐑𝐈 𝐈𝐈-𝐈𝐈 - Cryo Garden I would say 𝐈𝐈-𝐈 was a warm up, at least compared to this. 2 lakitus in a 4000x level, what could possibly go wrong? Time to build: 1 hour and 8 minutes.