FEATURED
FEATURED
Siege of the Castle of Titans [200th Tag Level]
close
By Epsilon
(Part 1/2 of the Castle of Titans Storyline) Read the Story Here: http://is.gd/E0oBuh Music: https://www.youtube.com/watch?v=0xPQi21NiPA Boss Music: https://www.youtube.com/watch?v=ya3yxTbkh5s Przem1994's Part: (Grassland: x0 - x4000) 09dhowell's Part: (Cave: x4020 - x8000) Zeldamaster12's Part: (Underwater: x8020 - x12000) Editor:Teije's Part: (Sky/Athletic: x12020 - x16000) Lord Apoplexy's Part: (Volcano: x16020 - x20000)
autum cruise
close
By wolf870
A level similar to one of my other levels called cascade cruise. In my opinion, this one is much, much better.
Cargo Hold
close
agree would love to see more mario cosplay.
The Island (Part 4): The Green Castle
close
Hi, it's been almost 2 months since I published a level. I'm not sure I can finish this series (since Adobe Flash will not be available in 2020), but I'll try to keep the series going. I didn't even realize that it's been 2 years since I made levels for this series. The level may look a little bland due to lack of inspiration. Not sure if it's a good level but I definitely know that I can improve from this. Anyways, hope you enjoy this :3 Story: Toad sends Mario to rescue one of the Toads in this fortress. Although there are no Toads on screen, Mario does find one after defeating Boom Boom. Toads are not only in castles or fortresses, there are in other places too. There are no advance coins because I think they're not needed in this kind of level.
The Lactose free diet Castle
close
By Sasho
you'll have to play it using the cannons & given items i do not intend you to play it with any preset power ups i think its easy but tricky, so i i will put it up as medium anyway, it has slight backtrack puzzles but i dont think its thats hard. bombs and power ups are all to be used i tested everything, if qeustions aksed i will try my best to give answers regarding the issues when i have free time to spend i probably wont read reviews, so if you rather vote without the effort to type leave a simple one or just a numbered rate well have fun i geuss, i had uwu also the music used is https://www.youtube.com/watch?v=dQw4w9WgXcQ Edits; roofskip fixed, Thanks to orangeack regarding the help.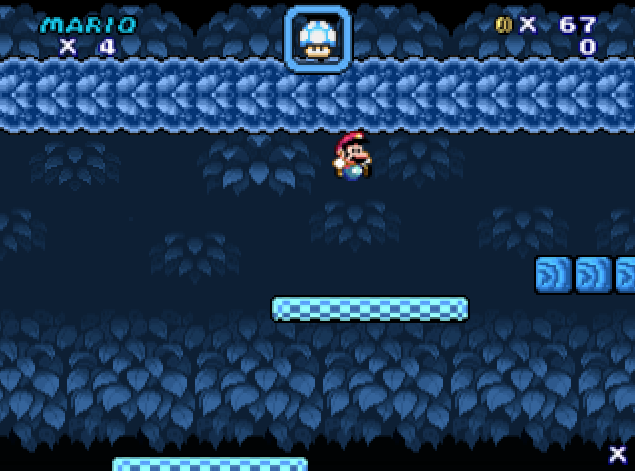 The 5 trials of the Blue forest.
close
By wolf870
Mario has a bad dream that boom boom kidnaps him and takes him to a blue forest. Mario wakes up and realizes it was true! Mario now needs to complete 5 trials then fight boom boom to escape.
Speed Level #3
close
By Vinicius BC
I haven't published this series in a while. But the third level is here. PLAY ON http://lbfangames.000webhostapp.com/SuperMarioConstruct/ SEE THE TRUE CODE https://pastebin.com/0a89LF6c