Hello there!
Welcome to my very own profile!
---
SMF Editions!
My SMF Editions

Finished games

Games in development

New Super Mario Flash 2 (2014)
SMF2: Crash Bandicoot Edition (2015) SMF1: Pyrogenic Edition (2015)
SMF2: Jungle Edition (2016)
SMF1: Haunted Edition (2016)
SMF1: Candy Edition (2017)

SMF2: Retro Edition (Scheduled Alongside the new LP update (which is soon!))




Super Kirby Flash (SMF2) (Scheduled for a 2018 release)
---
Click the image to start playing!
Super Mario Legends is a brand new series I'm currently creating! The series will consists of 25 levels, each with their unique story, theme and challenges. In this series, no theme or challenge will be repeated - and in each level, you will see constant surprise whether it be story related or to the level structure.
► You can also watch it here on YouTube

---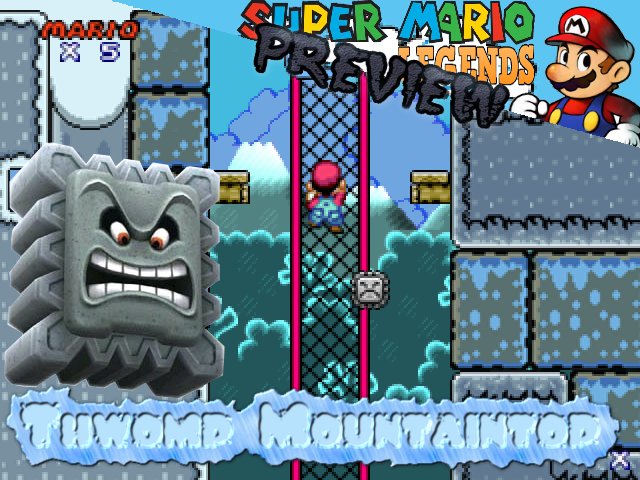 Put your winter coat back on as this time a very cool (pun entirely intended) mountain climb is coming up in the upcoming Super Mario Legends... Will you have the nerves to climb it? Stay tuned!
---
How to use custom music in SMF2/SMF3

How to tile Airship Tiles correctly

How to create big bushes in SMF2&3

Do you have a request for a tutorial, or just have questions regarding Level Palace and/or its games in general? Feel free to let me know in the comments and I'll be glad to help you out! Free customer service!

---
MUSIC: Mushroom City/Bridge (Remix by Noteblock) - Mario Kart: Double Dash

---
| | |
| --- | --- |
| | The SMF Custom Music database offers a wide variety of custom music already converted & looped for your level! Just look for a song you want on the lists, paste the URL in your level code and et voila! Check it out! |
| | Introducing the Level Palace Wikia! It's still in the works, but if you're looking for info or help about Level Palace, this will be the place for you! If you're an experienced user, feel free to edit or even create some (Level Palace related) pages as well. Level Palace Wikia |
---
3DS Friend code: 0903-3843-9761
If you want, post yours in my comments and I'll add you back!
Level Architect
Publish a certain amount of levels
Level Critic
Rate a certain amount of levels
On Fire
Get a certain number of rates on a level
Loyal Member
Be a member for a certain number of days. Login required to activate new achievement.
True Photographer
Add unique images to other users' levels (must be relatively new levels).
Serious Competitor
Get a certain number of contest points.