Welcome to my potato!
I told you to get off my lawn, wait did i? Well now i did.
---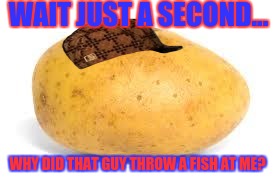 ---
The pact:
Help me take over this site, brendan stands no chance against me and the return of the FRIENDS/FANS MEME, add me now and ill trade just for the fact of making a counter pop up for the sake of looking like someone who is popular! Bwahah, nobody can stop me! This inspired by 09DButthole
---
Upcoming levels:

My part in pops megatag, which should come out in a month.
Bubblegumz, an unfinished project which will have everything covered in pink, because pink aint gay.
Not yet left forgotten, this is a special one i wont tell anythin 'bout yet
---
Music conversion:
I've noticed that music conversion to mp3 still is requires for some things, i might be going to convert stuff again, but don't go mass ringin my doorbell for music now because i ain't even startin yet!
---
Navigation:
Collection list, knock yourselves out
---
About me:

Haii! I'm someone who goes by many names (TFD, TCEM and like 3 more) but ye just call me whatever you like.
I'm an ex-levelmaker from the old site when it still had its days, i was there from 2012-2013 and then went left forgotten as "legendary".
You can find me whereever you like, mostly on league of legends tho.
---
Level Architect
Publish a certain amount of levels
Level Critic
Rate a certain amount of levels
On Fire
Get a certain number of rates on a level
Loyal Member
Be a member for a certain number of days. Login required to activate new achievement.
True Photographer
Add unique images to other users' levels (must be relatively new levels).
Serious Competitor
Get a certain number of contest points.