Profile Music
Mainly important of the Official Plume News: I changed my name to Plume 4.0 RIP Vileplume
Also updated my wikia page
I changed Vileplume's Challenge World to Plume's Challenge World
I changed my raing system with th bonus points 20/20 because people are misunderstand me with it the staff told me to do this
Level 25/25
Design 25/25
Challenges 25/25
Monsters 25/25
Updated My profile to Halo (My game)
Added a collection call great levels so if you are bad at making level here are some great gold/silver levels https://www.levelpalace.com/collection?id=358
Also updating my profile
Added the hall of shame
Reached to Rank 9
I'm in 10th in the XP leaderboards
My Discord name Ruby™#0014
My Discord server: https://discord.gg/Azax2jM
My server have nice staff,fun,and more
Twitter Account https://twitter.com/vileplume7531
Plume's Wikia Page
http://levelpalace.wikia.com/wiki/Plume_4.0
My Fandom page
Be the best as Vileplume or Plume 4.0
Q: What Does the Bonus Points 20/20 means
A: Its for the level I have nothing else to say about it
Q: How old are you?
A:14 years old
Q: When did you join level palace?
A: December 1st 2016
Q: What does "Be the Best as Vileplume or Plume 4.0" means
A: Be the best than anyone else. Make gold and Silver levels. Ace everyone
Q: What year you found SMF?
A: 2014 joined the level palace community at 2016.
Favorite Level Makers
Filip Underwood
Luigibonus
Bananaramen
Mario Blight
Popthatcorn
Creator
Trispath
Jetwing
LC5
IggyhopXd
Premez 1994
PremezkXD
Meyland
That's all of my favorite level makers
What you can call me: Plume,Plume753, PKMT Plume,Plume 4.0,Ruby and Ruby 4.0
Email: Vileplume753@gmail.com
Xbox Live Friend Request: Strained Balloon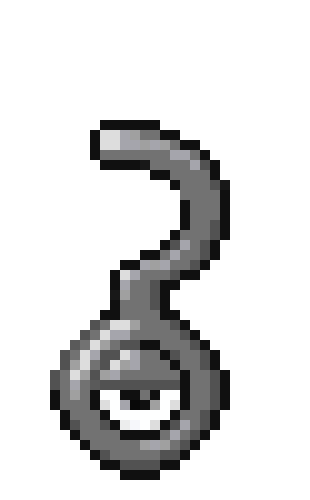 -No cutoffs
-No monster Spam
-No glitches
-No blind jumps
-No unfair moments
-Make sure the music fits
-Monster fit into the right place
-Make sure the theme fits
-No rooftop Skipping
-No Test warps
-No Worst Monster Placement
-Have Challenges
-No flat and boring levels
-No simple advance coins or 1-ups
How I rate from others
-I don't rate down for Scenery but I do rate for scenery overloads
-I don't rate down if the level is short
Everything on top is 25/25 for each if the level was good its gets a 100/100 indeed a 200/100 indeed the level needs to be 🅱ootiful to get a 200/100 indeed
Rating Scale
1-10 SPAM NUKE!!!!!!
11-20 Baddest
21-30 Badder
31-40 Bad
41-50 Almost Neither good or bad
51-60 Not good or bad
61-70 Almost Okay
71-80 Okay
81-90 Silver
91-99 Gold
100 Platinum and depends if I am adding to favorites also I will used indeed with your name
That's my rating style/scale
Ranking Scale
S: 100-99
A: 98-90
B: 89-80
C: 79-70
D: 69-60
E: 59-1
Others
Also I like Pokémon,Mario,Kirby,Sonic,Super Smash Bros,Rayman.
Also
Robotic Mushroom Kingdom
Robotic Mushroom Kingdom series might be canceled soon after my next RMK level
If you want to play the RMK series go here:
Play chapter 1-7 Pt 1 and 2 for now
Level Architect
Publish a certain amount of levels
Level Critic
Rate a certain amount of levels
On Fire
Get a certain number of rates on a level
Loyal Member
Be a member for a certain number of days. Login required to activate new achievement.
True Photographer
Add unique images to other users' levels (must be relatively new levels).
Serious Competitor
Get a certain number of contest points.