Welcome to my incredibly boring profile
WHAT'S NEW?
- Updated my profile a little, yeah thank you for noticing :P
- Tribute levels are cancelled for the time being due to busy af schedule
- Possible tag levels with TheZK, Luigibonus, Strongiron450, DeadFish388, etc.
- New levels in progress, stay tuned!
- The below segment showcases some of my more favored works. Check 'em out :D
Play Igneous Palatium: https://www.levelpalace.com/level?id=13425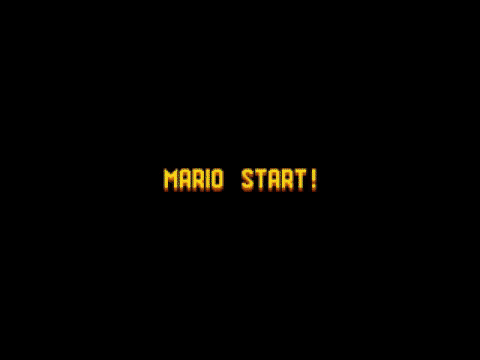 Play Lemon-Lime Isle: https://www.levelpalace.com/level?id=12759


---
A little bit about myself...

Joined the site on Feb 14th 2017, just about a year ago. My passion is making levels for your enjoyment, and critiquing levels so you too can become an overall better level maker! Recently you may have noticed my more recent rates I've given to levels have been kinda low, but it's because I expect a lot out of gameplay when it comes to level-making; it's the most crucial element.
Currently an active user and while I may not be the earliest member of the community, I'm no stranger to creating excellent SMF levels. Believe it or not, my level-making career dates all the way back to 2010 before taking a break and getting back to level making in 2017. During that time, I specialized in SMF1, but my level style has since evolved and now I'm more comfortable working in SMF2 and SMF3. The difficulty of my levels vary (Usually ranging from Medium to Hard and sometimes Extreme).
I also partially own the Level Palace YouTube channel along with 5 other members but I'm usually the one who uploads the most to the channel.
Favorite Level Maker: Luigibonus
Favorite game: Super Mario Flash 2
Favorite hack: SMF1 Candy Edition
Favorite food: Tacos, burritos, quesadillas, Domino's pizza, shawarma, Harvey's Burgers,
Favorite soft drink: Mtn Dew



Okay, so here's the dealio. I'll try and stick to a certain routine for every level I publish; SMF1 Candy Edition, SMF2, SMF3, and repeat. (So for example, if my latest level was made in SMF2, my next one will be SMF3 and if it's SMF3 then the next one'll be SMF1 Candy Edition or SMF1 Ver. E and so on and so forth). This'll be the order of which games I use from now on and we'll see how this goes. Take a look at some of my works below and make sure you stay up-to-date with my profile cuz I will be releasing new levels every so often and they will be available here.


---

[NEW!] Regarding Tag Levels

Wanna collaborate on a level with me? No problem! I'm always open when it comes to this kinda stuff. A lot of times I get bored of creating levels by myself so I look to work with other fellow level makers as well. Only requirement is you'll need to know how to make great levels though, and you'll also have to be committed to finishing your part of the level at a certain date, much like League tag levels cuz people don't wait nowadays. (Yeah, I take level-making really seriously :P). If you would like to tag with me, simply add a comment about it on my profile, message me on the site or on discord and we'll take it from there.

List of users who I have done tag-levels with/are planning to: Luigibonus, Laser, TheBlackKoopa232, tristaph, Popthatcorn14, Dukeonkled, IggyHopxD, Mario Blight, creator, Blueyoshi0014, the League, and finally Mario00000000,
NOTE: If you are one of these users, you're always welcome to do another tag level with me.


---
Sweet Taste Heaven 6 [PUBLISHED]
Super LC World 1-2 [PUBLISHED]
Madness Compound

[UNSTARTED]

SMF3
Fuzz Dancerz

[UNSTARTED]

SMF2
Stonehenge Adventure

[UNSTARTED]

SMF3
Mt. Everstrange

[UNSTARTED]

SMF2
Rumblin' Ship II

[UNSTARTED]

SMF3
Sweet Taste Heaven 8

[PUBLISHED]

High Above

[UNSTARTED]

SMF2
Armageddon Pipe Mayhem

[UNSTARTED]

SMF3
Fried Toaster [PUBLISHED]
League Tag
Ancient Detrius (Powder Rangers Tag) [PUBLISHED]
With Popthatcorn14 and TheBlackKoopa232
Grape Juice Forest [PUBLISHED]
With Mario00000000
Lemon-Lime Isle [PUBLISHED]
With Luigibonus and Mario Blight
Overgrown Mountain [PUBLISHED]
With Creator
The Lost Forest - 5 User Tag [PUBLISHED]
Hosted by IggyHopxD
Generic SMF1 OverworldTag

[UNSTARTED]


With Luigibonus
Miscellaneous
Tribute levels in the making:
- rambocam7 tribute (done)
- creator tribute (done)
- Redyoshi1704 tribute (done)
- Luigibonus tribute (done)
- Ubfunkeys 7 tribute
- Mario Blight tribute
- cr8torgalaxy16 tribute
- IggyHopxD tribute
(canclelled)
- Blueyoshi0014 tribute
(canclelled)
- Lightsage1331 tribute
- tristaph tribute
(canclelled)
---
Level Architect
Publish a certain amount of levels
Level Critic
Rate a certain amount of levels
On Fire
Get a certain number of rates on a level
Loyal Member
Be a member for a certain number of days. Login required to activate new achievement.
True Photographer
Add unique images to other users' levels (must be relatively new levels).
Serious Competitor
Get a certain number of contest points.